Too Many Tests in First Grade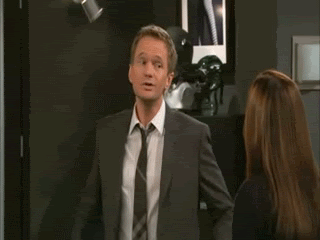 We have heard in general terms about the increased amount of standardized testing that is being given in schools. United Opt Out heard from teachers about the amount of testing they are required to administer to their students each year. It came in the form of a letter from two first grade teachers to the parents of their students explaining the number and purpose of each of the tests, how much time those tests took from actual instruction, the response of some of their students to the test and the administration's response to their concerns.  They also mention the surveys they are required to give the children that they know ask very prying personal questions and that they believe violate COPPA. Parents should get used to the motion in the GIF above. You are going to see a lot of it in the future as everyone you can actually speak to in person passes the buck in terms of responsibility for the tests. It will be accompanied by claims along the lines of, "It is just something we are required to do. There is nothing I can do to address your concerns."
Excerpts of that letter are provided below.
To the Families of the Children in our Classrooms,
First of all, we want to thank you for the opportunity to work with your children. We understand that it is difficult to drop your most precious belongings off in the hands of someone else. We understand that you are trusting us to use the best practices in teaching in order to ensure the most success for your child. Our number one goal in teaching is to keep the best interest of your child at the heart of all we do. We hope our passion, education, and dedication is evident daily.
Quickly, we want to take a moment and talk about ourselves. While we don't want our bios to be the focus, we do want our parents and the community to have an understanding of our behind- the-scenes work and passion that we put into our jobs. We want you to know about our accomplishments, research, and experiences in order for you to have an understanding of our background and professionalism.
[Read more about their qualifications in the original post]
Unfortunately, in the recent years, the mandates have gradually squelched the creativity and learning from our classrooms. The problem is that we are having to spend WAY too much time on formal assessments. All of the testing is required and some of it is classified as High Stakes Testing (HST). A high-stakes test is any test used to make important decisions about students, educators, schools, or districts, most commonly for the purpose of accountability—i.e., the attempt by federal, state, or local government agencies and school administrators to ensure that students are enrolled in effective schools and being taught by effective teachers. In general, "high stakes" means that test scores are used to determine punishments (such as sanctions, penalties, funding reductions, negative publicity), accolades (awards, public celebration, positive publicity), advancement (grade promotion or graduation for students), or compensation (salary increases or bonuses for administrators and teachers). (Glossary of Education Reform, 2014)
This year, in first grade, your child is being asked to participate in the following assessments:
Literacy First Assessment: This takes anywhere from 40 minutes to over an hour per student to administer. This is a one-on-one assessment that is to be conducted quarterly or more for progress monitoring.
"Where to Start Word List": This assessment correlating to the F&P screening. The purpose of this screening is to level each child and ensure they are given reading instruction on their level. After going through the word lists, then the child is screened using a book on the assigned level. This assessment is done quarterly or as needed to progress monitor. It takes 20-30 minutes per child is also a one-on-one assessment.
Eureka Math: Children are to be given a whole group, 60 minute math lesson that has an "exit ticket" assessment at the end of each lesson. Yes, they want first graders testing daily over the lessons. This exit ticket is not long, but it still takes time. It equilibrates to daily testing for 6 and 7 year old children. This math curriculum also had a mid-module assessment and end of unit assessment.
iRead: iRead is a software program that the district requires children to be on for 20 minutes a day. It comes with an abundance of software issues and frustrations. The district has been working diligently on trying to get this programming to run successfully, but so far, to no avail. Part of this computer based program is a literacy screener. This screening takes place at the beginning of the year, and last 30-45 minutes per child.
MAP: Map is a computer based test that was designed as a tool for progress monitoring students in both math and literacy. This is the High Stakes Test that the district also utilizes for our teacher evaluations. It is completely developmentally inappropriate and does not provide valid data in the early childhood domain.
All of these tests, plus assessments that we utilize to document their understanding of certain content, are going on in your child's first grade classroom. I believe you are getting the point… assessments, assessments, assessments! In our classrooms the children spend, on average, 1,510 minutes (25 hours) completing assessments. 720 minutes of those assessments are one-on-one. That means that we are tied up assessing students for at least 17, 280 minutes a school year. Your children are losing 288 hours of time with their teacher because of mandated testing. When you break down our days and count for specials, lunch, and recess, we end up with about 4 hours of instruction time. So, 288 instructional hours, or 72 days… yes, 72 days of our school year we, as teachers, are tied up assessing students with the mandated assessments. Why are our schools failing? Why are children not learning how to read? We think the numbers above answer those questions. (emphasis added in this paragraph)
The test is designed to find the failing point for each child and only ends when a child fails to answer correctly.
Over 85% of our students failed the MAP test. We had to meet with most of you to discuss your child's "at risk" path and the retention they will face in third grade if they do not begin to show higher test scores. Was that a constructive meeting? No. Here is why we feel that way. The data is not valid in an early childhood setting, especially with the demographics of our community school. The test is 55 questions long in both math and reading. Our state and district want your child to be able to sit through a 55 question test that is designed to be frustrating. They make no accommodations for language or IEP's. How can they say the data is valid when they are not even tested in the language they speak? How can they say the data is valid when they ignore what the research says about early childhood developmental capabilities? Is the data provided from MAP ever going to surpass the data that we collect, as the professionals, in our classrooms? Should we allow a child to scratch their face, throw a chair, pee their pants, lay their heads down in defeat… all over taking a test that is designed to make them fail? Nobody feels successful after taking this test because of the nature of it. Should the results of that test be an evaluating measure for how effective we are as teachers?
The invasive and pointless student surveys
Then, there are the student surveys we recently were told to administer. We switched classrooms with each other and spent 2 and 1/2 hours proctoring student surveys. That looks like reading every single question aloud to every single student and instructing them on to complete a bubble sheet. There are SEVERAL questions that are unreasonable and irrational. One of the student survey questions that really got to me was "are you sleepy at school". Yes, some of our students have erratic home lives. It's not your fault, as parents. We are all doing the best we can do. But, life happens and sometimes children come to school after a rough night and are sleepy. The children have no time for daily naps or opportunities to rest and their bodies are growing and tired. So, what are the supposed implications of this question about being tired? Then, the surveys have an entire back page that appears to be for data collection purposes only and violates the privacy of your family.
The Administration's Response
Last week, in search of some clarification, we submitted a letter to Dr. Ballard. He never responded personally; but, we do appreciate that he sent someone to meet with us about our concerns. However, the resolution was that we really work together to study MAP deeper. The suggestion was that we teach the test to the students. The advice was that in order to make the test less stressful for the students, we should run them through practice tests and mini computer based MAP lessons that will aid them in being more successful in taking the MAP. We are not sure how in doing so we would have a true picture of the students growth. But, moving on, basically, the districts answer was to take away more high-level learning experience and replace us, the professionals, with a computer program. The district did not address our concerns with the surveys at all.
The administration's response was basically to shrug and say, "We have to give the test, so the best thing you can do is focus on how to make the scores on the test better." They are not concerned with actual student learning. They do not stand up for the professional expertise of the teachers who know, better than the standardized tests can show, how much progress each child is making and what their strengths are. They are perfectly happy to replace teachers (who complain) with computers (which don't.)
Kudos to these brave teachers for daring to be honest with their students' parents. It is only when hoards of parents approach the shrugging administration and say "Enough! Cease and desist," that this waste of time and invasion of privacy will stop. It is only when teachers wake up and realize that their administration considers them highly replaceable because they do not care about what a teacher's actual expertise is nor about how much students are actually learning, that this mistreatment will stop. Like parents, they should band together to tell their administration they will not have their professional expertise ignored and will not be party to this educational abuse.